2009 Mini Clubman JCW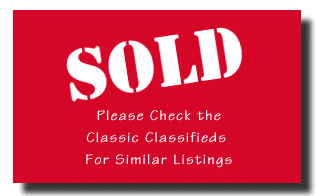 | | | |
| --- | --- | --- |
| | | |
Exterior Color:
Red/Black
Interior Color:
Black
Trim Level:
John Cooper Works
Motor:
208hp 1.6L Turbocharged
Transmission:
6spd Manual
Price:
Trade Welcome
Mileage:
18992 Miles
Car Information:
Very rare Mini JCW Clubman available from Highway One. Yes, the big daddy 208hp motor with the Brembo brakes and BMW LSD. Under 19k original miles. One owner since new. Recently serviced and still under factory warranty. For those of you who have never driven these cars....you simply are not aware of how fast this car is... "There's torque steer, there's really bad torque steer, and then there's the Clubman version, which is something along the lines of 'I'm going to snap your wrist, rip the wheel out of your hand, and put you into that Beretta in the right lane,'" opined associate online editor Kirill Ougarov. "Unless you have strong hands, it's not a great idea to leave just one hand on the steering wheel during hard acceleration, especially in Sport mode." - MOTORTREND Magazine This little beast will spin the tires through 1st, 2nd, and sometimes 3rd (!) gears. Goes like a rocket. Dealer sticker was almost $40k. Good luck finding another one used ....! Call for now to make it yours! 650.342.7340 Extended Warranty, Financing and Shipping Available Trades Welcome
Please call for further details.
---
Contact Information
Highway One Classic Automobiles

1035 California Drive

Burlingame, California 94010

United States of America

Phone: 650.342.7340

E-Mail: Del@highwayone.com