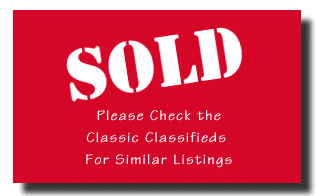 Exterior Color:
Black
Interior Color:
Black
Motor:
403 HP 6.2L V8
Transmission:
Auto
Price:
29995 Trade Welcome
Mileage:
95000 Miles
Car Information:
2007 Cadillac Escalade
Desirable black on black combo

High freeway miles, but you would never guess.

Fully loaded with all options, including navigation. Excellent sound system.

Big. Sexy. Powerful. And now, affordable. Call to make it yours.
---
Contact Information
Highway One Classic Automobiles

1035 California Drive

Burlingame, California 94010

United States of America

Phone: 650.342.7340

E-Mail: Del@highwayone.com