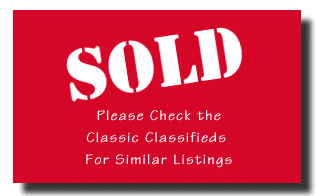 | | | |
| --- | --- | --- |
| | | |
Exterior Color:
Turquoise
Interior Color:
Black
Motor:
400 cuin
Transmission:
Automatic
Car Information:
VIN: 237375Z100782
(paint code FJ5)

1965 Pontiac GTO built in Fremont, CA (Named Audrey after the big green plant in "Little Shop of Horrors" that was always saying, "Feed Me!")
• Reef Turquoise Metallic custom GM paint
• 400 cu. In. 335 hp V8
• TriPower carburetors and functioning Ram Air
• Turbo 400 3-speed automatic transmission
• Hurst "His & Hers" shifter in dual-gate center console
• Tilt wheel
• Power steering
• Power front disc brakes
• Autographed by Jim Wangers (http://www.geetotiger.com/)
• New leather bucket seats with embroidered GTO logos
• AM/FM stereo, cassette player and six-disk CD player
• Cragar Wheels (including spare)

Audrey will transform your driving experience. Heads will turn as you pass. You'll see thumbs up everywhere you look. Strangers will come up to you at gas stations and parking lots to tell you how much they love her. You'll never have to worry about if she is safe, no matter where you park, because she has the respect or young and old alike.

If you're just looking for a car to collect, keep looking. If you want to experience what it's like to drive a true legend everyday, Audrey is the car for you. I've configured her to be a safe, comfortable daily driver. I've replaced all the wiring, added shoulder belts, upgraded to leather seats, power disc brakes, aluminum radiator, and replaced virtually every nut, bolt, pump, and hose on the car.

The big V8'scompression ratio has been set under 8.5 to allow it to run lean and healthy on 87-octaine gas and still have plenty of power. But if you want even more power you can take the ratio up to over 12.5. Audrey can take you across country and back, or just back in time for an afternoon. You'll discover that the more you drive her, the more you will appreciate her.
---
Contact Information
Highway One Classic Automobiles

1035 California Drive

Burlingame, California 94010

United States of America

Phone: 650.342.7340

E-Mail: Del@highwayone.com