What we do...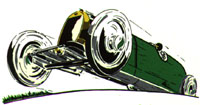 Classic Car Sales
Highway One Classic Automobiles began as the private collection of the company's founder, Delmar Boscacci. Over the years it has become one of the San Francisco Peninsula's premier purveyors of vintage sports and luxury cars. We concentrate on buying straight, original cars with the philosophy that rust and accident-free cars are superior to pieced-together restorations. Although we do some restoration work ourselves, we mainly buy and sell restorable originals, as well as fully restored cars, to dedicated enthusiasts. While others may offer similar services, our unique combination of inventory, integrity, and enthusiasm, keeps our clients coming back time and time again.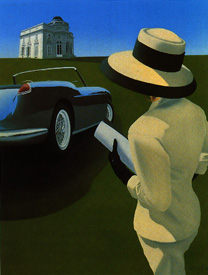 Consignment Sales
Our consignment service is designed to net you the highest possible price for your car with the least amount of frustration. Our extensive experience in classic car sales allows us to expose your vehicle to the right people: prospective buyers on the lookout for cars both locally, and throughout the country and the world. This service includes:

Indoor storage and display of your vehicle.
Advertising in local and national publications.
Generating a Web page with photos highlighting your car, on this Web Site, as well as advertising it on other Internet forums .
Fielding inquiries from potential buyers.
Showing your vehicle.
Closing the sale of your vehicle, including completion of all Transfer Of Ownership paperwork.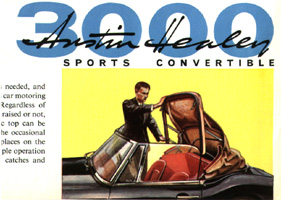 Internet Marketing
We have established this site on the World Wide Web to market our own inventory of classic and special interest vehicles. Since the response to this strategic marketing was so positive, we began offering the same service to the public. Our internet marketing service includes:
Unlimited text describing your vehicle.
Up to four full-color images illustrating overall condition and special features.
Desk-top publishing including scanning, cropping and text editing.
Cross-linking your ad with other marque specific and auto related sites across the internet to maximize exposure.
Overseas Shipping
Through years of dealing with an international clientele, we have secured special relationships with overseas shippers that allow us to deliver vehicles at a lower price than can be negotiated privately.

Appraisals
Our extensive market involvement and resources have given us the ability to correctly assess vehicle values. We offer written appraisals for financing, insurance and estate valuations as well as for those interested in ascertaining the current market value of their automobile.
---
Return to The Highway One Home Page
---
Copyright 1999 Highway One